Chance The Rapper has responded to criticism he faced after defending Kanye West's tweets in defence of Donald Trump.
While many celebrities immediately unfollowed Kanye when he began firing off tweets in support of the current US President, Chance took a rather different approach, insisting that the 'Yeezus' rapper was still the "same Ye from the VMAs… and the [Hurricane Katrina] telethon".
He added at the time: "Black people don't have to be democrats… next President gon be independent."
After taking heat online for his comments, Chance has since issued an explanation, tweeting: "My fault yo."
He wrote: "Kanye West is not just a mentor or a big homie to me. He's my family. No matter how much I may disagree with him, it's hard for me to watch people talk about someone I love – even if they are justified in doing so.
"I didn't speak up because I agree with Kanye or cause I fuck with Trump, I did it because I wanted to help my friend and cause I felt like I was being used to attack him.
"Unfortunately, my attempt to support Kanye is being used to discredit my brothers and sisters in the movement and I can't sit by and let that happen either."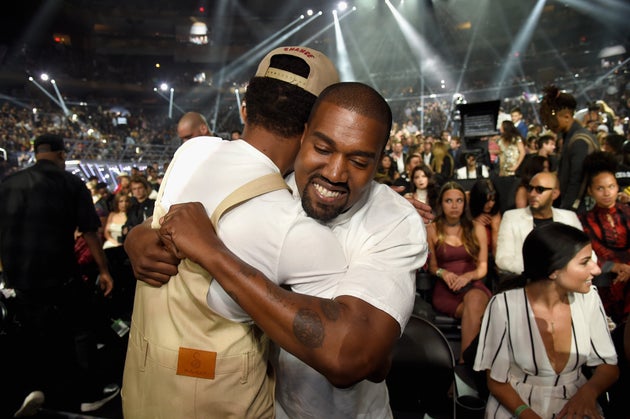 He continued: "My statement about black folk not having to be democrats (though true) was a deflection from the real conversation and stemmed from a personal issue with the fact that Chicago has had generations of democratic officials with no investment or regard for black schools, neighbourhoods or black lives.
"But again [I] said that shit at the wrongest time.
"We have to talk honestly about what is happening and has been happening in this country and we have to challenge those who are responsible, as well as those who are giving them a pass."
Chance concluded: "If that includes someone that I love, someone who is my brother-in-Christ and someone who I believe does really want to do what is right, it's not my job to defend or protect him. It's my job to pick up the phone and talk to him about it."
Meanwhile, Kanye has defended his pro-Trump stance in a new song entitled 'Ye Vs. The People', in which he and T.I. swap verses discussing the ramifications of his tweets in support of the President.
Kanye has previously voiced support for Trump in the past, even paying a visit to Trump Tower in the wake of the results of the 2016 presidential election.
Trump was also one of the sleeping nude figures the rapper included in his controversial 'Famous' music video, alongside Taylor Swift, Rihanna, Chris Brown and Caitlyn Jenner.