Domestic violence victims will be able to register to vote anonymously under new plans by Theresa May.
Addressing a reception in Parliament to mark 100 years since the Representation of the People Act, which allowed some women to vote for the first time, the PM said many are still denied their rights today.
She highlighted new government plans to allow women at risk of domestic abuse to register to participate in elections anonymously, preventing their ex-partners from obtaining their new address.
May told MPs past and present, who gathered in Westminster Hall on Tuesday evening: "A century after women were first enfranchised, some are still prevented from taking their place on the electoral roll.
"Many survivors of domestic abuse are unable to register for fear of revealing their address to an ex-partner. That effectively means the threat of violence is removing women's right to vote, something that is simply unacceptable.
"That's why just before Christmas, the government laid a series of statutory instruments that will make it easier for those who are at risk of abuse to register and vote anonymously."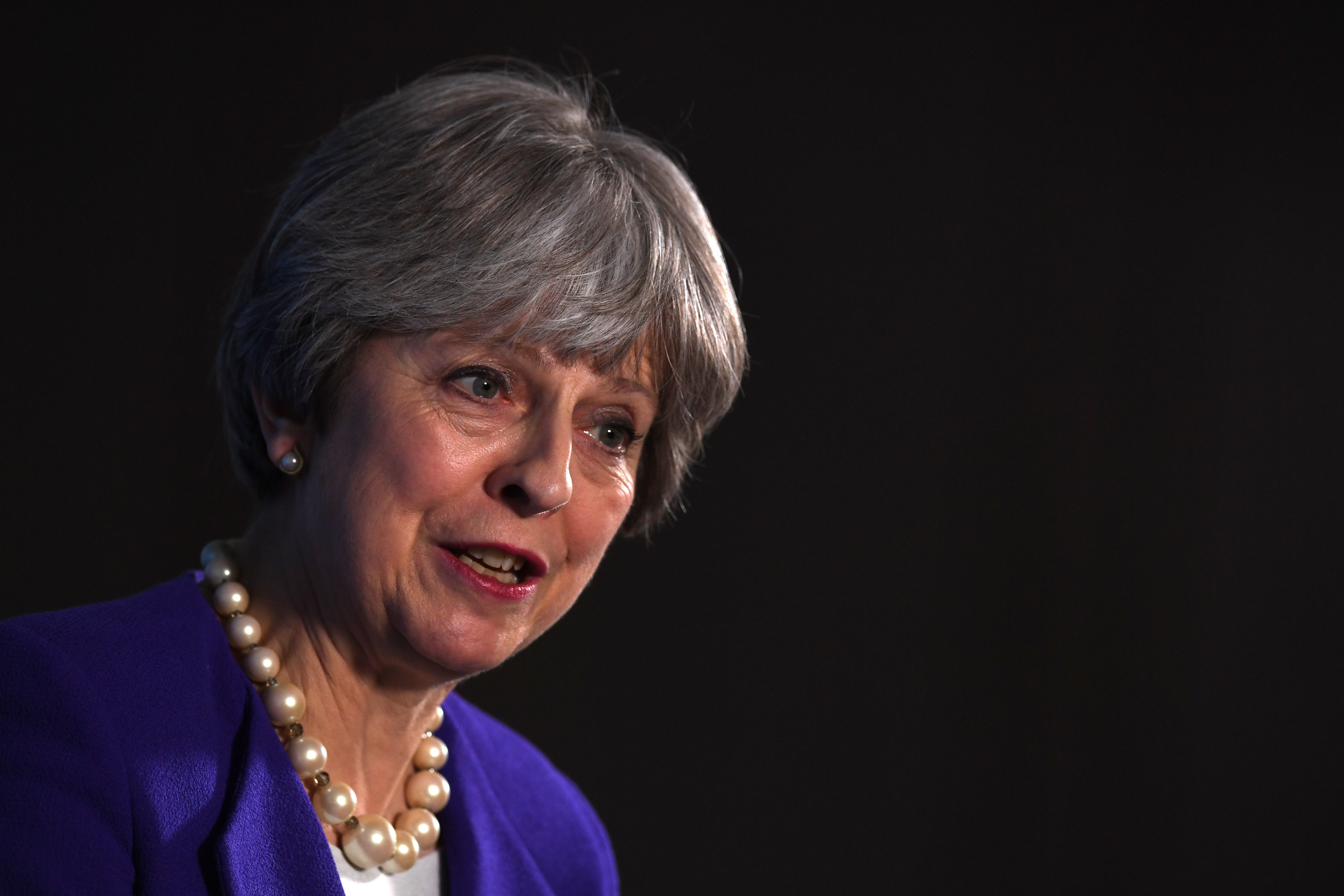 The measures will be debated in the Commons on Wednesday.
It comes after women's minister Victoria Atkins revealed she had quit Twitter because of the level of sexist abuse she received, and the resignation of Haringey Council leader Claire Kober, who said she was subjected to bullying and harassment by Jeremy Corbyn-supporting activists.
May criticised Labour for allowing its most senior female in local government to be "hounded out".
"I'm sure that, in the week of this significant anniversary for women voters, MPs of all parties will set aside their differences to support this important change," the PM added.
"The need to expand anonymous registration is a reminder that the act we're commemorating tonight was only one step on a long journey."
But many campaigners fear the pledge will never come to fruition, along with proposals to prevent domestic violence abusers from cross-examining their victims.
Labour's Jess Phillips, a former Women's Aid worker, told the Progress podcast this week that the plans had been dumped because "the government doesn't have the capacity for any non-Brexit legislation."
"I've asked if it's coming back, and the answer is 'no'," she said.
"There is no political capital left in the building for people to push for anything."