Jeremy Corbyn is under huge pressure to meet both his Labour MPs and Jewish groups tonight to directly address their concerns about anti-semitism in the party.
As Britain's leading Jewish organisations prepared to stage a demonstration outside Parliament over the row, Shadow Commons Leader Valerie Vaz urged the Labour leader to attend the weekly Parliamentary Labour Party (PLP) meeting.
Party sources had suggested Corbyn would not attend the weekly meeting, the last before the Commons takes an Easter break, but Vaz told Radio 4's The Westminster Hour that he should turn up.
"I think if members of the PLP have concerns then obviously he should be encouraged to go along and address that," she said.
In a statement late on Sunday, Corbyn issued a statement that he was "sincerely sorry for the pain which has been caused" by "pockets" of anti-semitism in the party.
But he failed to explicitly apologise in the statement for suggesting a mural, which depicted Jewish financiers getting rich on the backs of the poor, should not be removed from a site in east London.
The row was sparked when it emerged last week that Corbyn had posted a Facebook comment in 2012 stating the graffiti artist Kalen Ockerman was "in good company" over his resistance to the demolition of the artwork.
When he was criticised for the content of the mural, Ockerman had written: "Some of the older white Jewish folk in the local community had an issue with me portraying their beloved #Rothschild or #Warburg etc as the demons they are."
On Friday, Corbyn put out a statement insisting that "I sincerely regret that I did not look more closely at the image I was commenting on, the contents of which are deeply disturbing and anti-Semitic".
After their protest at 5.30pm, the Board of Deputies of British Jews and the Jewish Leadership Council plan to hand to the PLP a strongly worded joint letter accusing Corbyn of failing to do enough about anti-Jewish propaganda.
"He issues empty statements about opposing anti-Semitism, but does nothing to understand or address it," their letter states.
"We conclude that he cannot seriously contemplate anti-Semitism, because he is so ideologically fixed within a far-left worldview that is instinctively hostile to mainstream Jewish communities."
"Again and again, Jeremy Corbyn has sided with anti-Semites rather than Jews. At best, this derives from the far left's obsessive hatred of Zionism, Zionists and Israel. At worst, it suggests a conspiratorial world view in which mainstream Jewish communities are believed to be a hostile entity, a class enemy."
Labour has been hit by a string of cases of alleged anti-semitic abuse by party members since 2015, and disciplinary cases have been launched into those using 'Zio [for Zionist'] as a term of abuse.
Many in the Jewish community feel that Labour's internal inquiry into anti-semitism in 2016, led by Shami Chakrabarti, did too little to tackle the problem.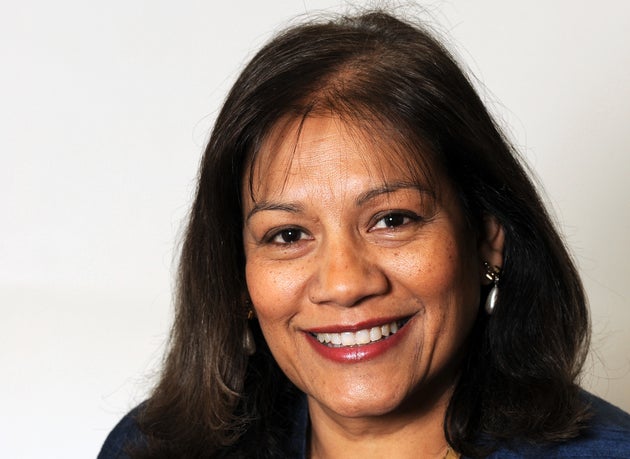 Valerie Vaz told the BBC: "It's really regrettable that it has got this bad and I would want to apologise to the Jewish community for any offence that has been caused.
"I'm obviously an anti-racist campaigner and want to stamp out anti-Semitism in the party.
"I'm pleased that Jeremy has said he's going to going to meet Jewish leaders within the next few days, the weeks and months and we are going to continue to campaign to stamp out racism and anti-Semitism of any kind in the party at every level."
However, she insisted that Corbyn had not personally tolerated anti-semitism.
"Absolutely not. I know Jeremy does not tolerate anti-Semitism. Just an aside – his parents met when they were opposing Oswald Mosely's fascists when they were marching through Cable Street, and that's where his parents met. He told me a story about that so he's been steeped in anti-Semitism [sic], anti-racism throughout his time in the Labour Party."
Some Labour MPs such as Ian Austin and Liz Kendall plan to attend the protest outside Parliament.
Karen Pollock, chief executive of the Holocaust Education Trust, told BBC Radio 4's Westminster Hour that the apology was important but did not mention the mural row.
She said: "When there were examples of Labour Party members saying Jews kill and kidnap their way around the world, or referring to the Holocaust Educational Trust as the Holocaust indoctrination programme, or Zionist fairy-tales, was that not bad enough?
"Was that not enough to make the leader of the Labour Party say it's disgusting and this has to stop? Because I think it should have been ringing alarm bells from the very beginning.
"I say this with emotion because I spend time with Holocaust survivors and I spend time with Jewish people who are concerned about this sort of rhetoric.
"Our leaders shouldn't have to be put into a corner to say sorry and to say that it has to stop."
She told the programme: "I'm glad that something has come out saying this is unacceptable. But I wonder, and it's a personal view, whether this might be too late."
Earlier, Transport secretary Andy McDonald claimed Corbyn "does not have an anti-semitic bone in his body" while deputy leader Tom Watson said "very, very sorry that people feel hurt" over how the leader's office handled the row.