'Strictly Come Dancing' professional Aljaž Škorjanec has hit back at Kristina Rihanoff's claims the show's routines have become overproduced.
The former pro-dancer recently went on record to say she believes the BBC ballroom competition now favours "crazy productions" over actual skill, with the use of props and storytelling.
Aljaž has now responded, admitting he sees the criticism as "sad" as he believes it brings more to the show.
Speaking to HuffPost UK, he said: ″'Strictly' is an evolving show and it has evolved for years, and only ever for the better.
"I've been doing this now for five years, and every year we come back, the props are bigger, better and we can do more with the production. They only make our jobs so much easier because our ideas and concepts can be portrayed on TV better than they have ever been.
"If you think that is a bad thing, then that is very sad."
He continued: "We are doing this to put on a great TV show. Obviously, you have to dance but props were introduced way before I was a part of it, but I think they bring a completely different element to everything.
"Waltzes have been done in a million different ways, but 'Strictly' has seen this all before, so if that means props and doing it bigger and better, so be it. I've never understood that problem.
"It's people's opinions, but I do disagree. I don't mean anything bad, but I love the props."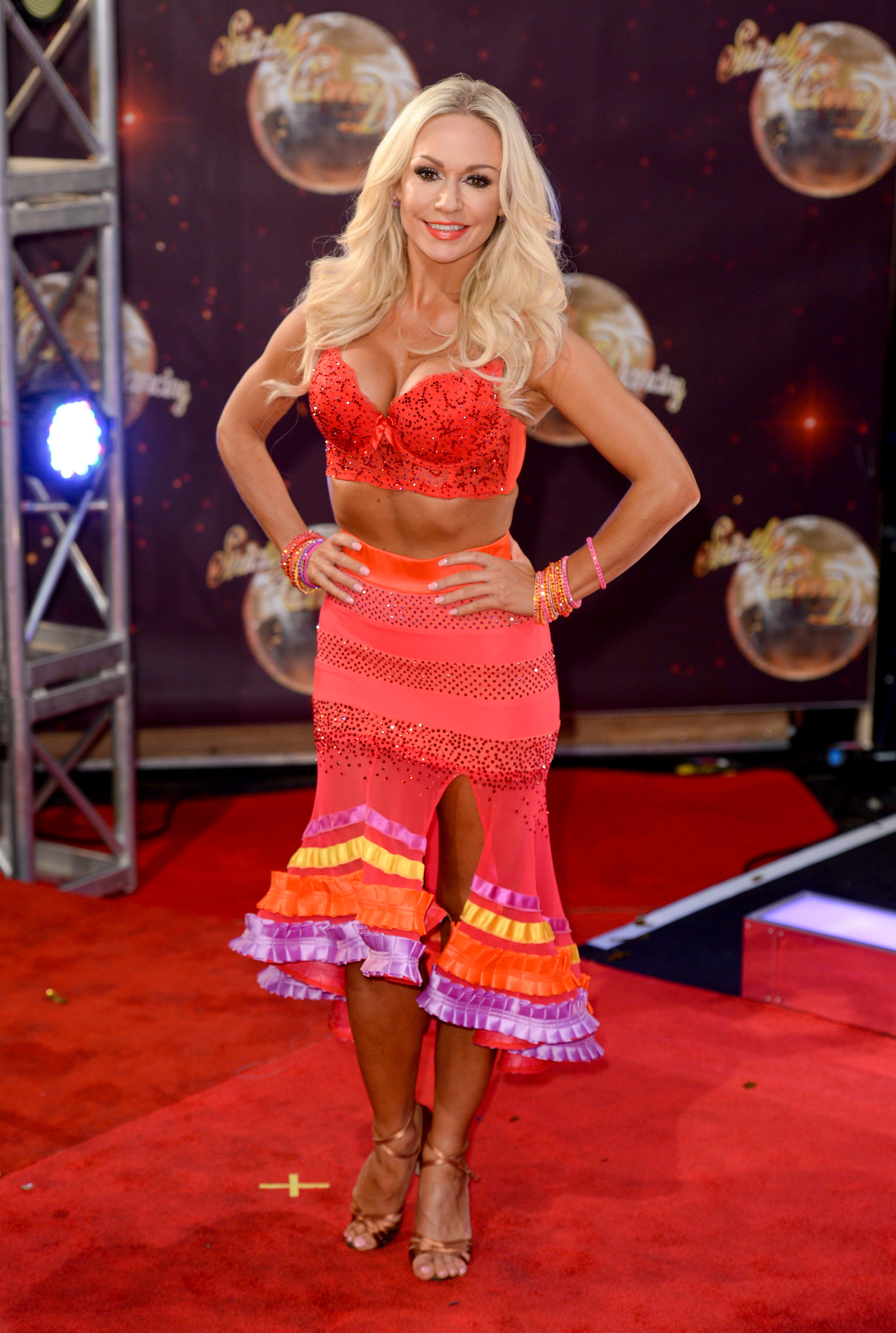 Kristina, who quit the show ahead of the 2016 series, spoke out against bosses following the controversial elimination of Aston Merrygold, following a 1970s-themed Viennese Waltz.
She told the MailOnline: "The real fault here lies with the producers not allowing Aston to do a traditional Waltz in coat tails. They didn't have to have the costume, the choreography, the whole disco floor. Did we really have to have that?
"Why not just a beautiful Viennese Waltz with Janette? A traditional one which maybe would have connected just a bit more?
"We've seen all that show the week before in the Halloween week… so the week after you can't have a Waltz like that. The audience obviously didn't want that and that's why he ended up being put in the dance-off in the first place. It's not the judges' fault."
When asked for her opinion on this year's stars, Kristina confessed: "I can't say that I'm impressed with the dancers this year. Nearly every week we have props and crazy production. Sometimes I just want to see a beautiful Waltz or a Cha Cha Cha."
This weekend saw Aljaž and partner Gemma Atkinson perform a Samba with a bedtime theme, but it failed to impress the judges and they picked up just 25 points out of a possible 40 for their efforts.
'Strictly Come Dancing' airs Saturdays and Sundays on BBC One.