Tony Blair is set to urge the EU to reform its free movement rules in a last-ditch attempt to persuade Britain to abandon Brexit.
In a speech in Brussels on Thursday, the former Prime Minister will tell the EU it should treat the 2016 referendum vote as a "wake-up call", and that Brexit can still be avoided.
Blair will insist that the British people should be given the "final say" on the Brexit deal, and talked up the possibility of the UK parliament voting down whatever Theresa May comes back with from Brussels.
But that will only happen if the EU carries out reform quickly, and presents a "parallel path to Brexit" which addresses the concerns of those who voted Leave.
Blair's speech will come 24 hours after an intervention by his predecessor in Downing Street, Sir John Major, who said MPs should be able to vote for a second referendum on the Brexit deal.
Speaking to the European Policy Forum in Brussels. Blair is expected to say: "Europe knows it needs reform.
"Reform in Europe is key to getting Britain to change its mind.
"There should surely be a way of alignment.
"A comprehensive plan on immigration control, which preserves Europe's values but is consistent with the concerns of its people and includes sensitivity to the challenges of the freedom of movement principle, together with a roadmap for future European reform which recognises the issues underpinning the turmoil in traditional European politics and is in line with what many European leaders are already advocating, would be right for Europe and timely for the evolving British debate on Brexit.
"If at the point Britain is seized of a real choice, not about whether we like Europe or not – the question of June 2016 – but whether on mature reflection the final deal the British Government offers is better than what we have, if, at this moment, Europe was to offer a parallel path to Brexit of Britain staying in a reforming Europe, that would throw open the debate to transformation."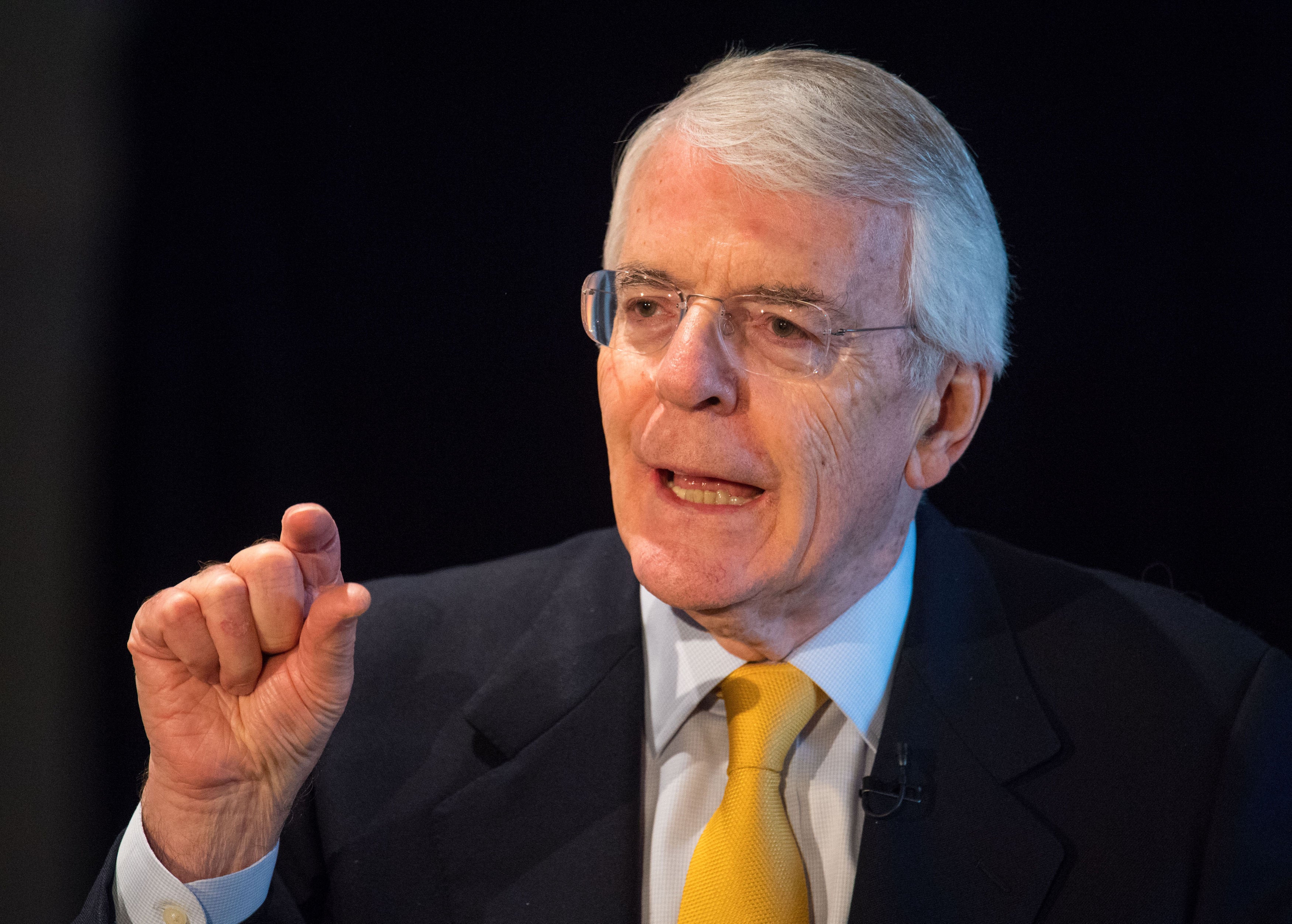 As with Sir John's speech, Blair will talk up the role of Parliament in the Brexit process, arguing it can "be more decisive than either Government or Opposition."
He is set to say: "Outside commentary under-estimates the fact that at some point this year the Government have got to put a vote to Parliament and win it.
"They will of course try to fudge, but as we are seeing this cake is quite resistant to fudge.
"After last June's General Election, winning this vote will be much tougher than is commonly understood."
Sir John's used his speech in London on Wednesday to say MPs should be given a free vote on Brexit and allowed to order a second EU referendum.
The former Conservative prime minister argued many voters now believed they had been "misled", adding: "The electorate has every right to reconsider their decision."
Sir John also accused Theresa May of "bad politics" by ignoring business demands that the UK remain in the customs union and single market.
"It is only fear of Mr Corbyn and Mr McDonnell that prevents a haemorrhage of business support," he said.
Parliament has been promised a "meaningful vote" on the final Brexit deal negotiated by May.
Sir John said the prime minister must allow her MPs to have a free vote on whether to support the deal, send the negotiators back to seek improvements from Brussels, or hold a referendum on the agreement.
A free vote would mean political parties do not order their MPs how to vote
.